Most organizations have a budget process that must be followed to allocate funds. In some cases, these project funds are allocated on a yearly cycle. Therefore, when planning a WiFi project, it is important to understand all aspects and stages of the project in order to determine an appropriate budget. While every project will ultimately have different requirements, all WiFi projects have the same four cost elements - labor, materials, other direct costs (ODC), and travel, which can be broken down as follows:
Labor - Human resources needed to meet the requirements of the project. For WiFi projects, typical labor types are WiFi engineers, network engineers, technicians, and project managers.
Materials - Products/electronics needed for the project. For WiFi projects, typical materials are access points, switches, controllers, software subscriptions, licenses, and warranties.
Travel - Airfare, lodging, ground transportation, parking, tolls, and meals per diem.
Other Direct Costs (ODC) - Any non-labor costs that can be allocated to the project such as accessories and equipment rental.
---
Design Phase
During the design phase, the bulk of the cost is labor/consulting services and other direct costs such as the software and hardware tools that are needed for completing the network's design.
Services – A team of engineers perform different surveys in order to design an optimal wireless network. Once the surveys are complete, the engineers document their findings and suggestions in customer reports.
Tools – Survey kits are designed to have all the tools needed for a survey and to complete a project's design phase. Typically, the access point model used during the survey process matches the model that will be installed.
Software – The design phase requires specialized software to model WiFi signal for the environment, conduct surveys, and collect radio frequency (RF) spectrum measurements. These tools can cost thousands of dollars and require strong knowledge of 802.11/WiFi to operate and understand correctly.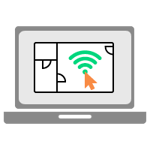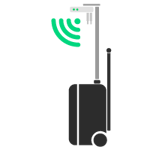 ---
Installation Phase
Travel – A team of engineers will need to travel to a site in order to begin the installation phase. Most times, traveling requires airfare, hotels, and rental cars.
Services – An installation will require cables and access points to be installed throughout a facility. Other network equipment is also installed so as to complete the network setup. Documentation detailing the installation is then created and provided to the customer.
Tools – Hand tools are needed to install cabling as well as specialized tools for drilling holes and mounting equipment.
Installation equipment – Installing a complete network requires access points, cables, controllers, patch panels, racks, and various other types of equipment.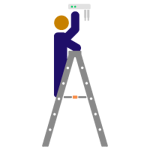 ---
Post Installation Phase
Services – After installation, the engineers perform additional surveys to verify that the network is working properly.
Software - The same design software can be used to verify the WiFi has been installed properly and meets all project requirements.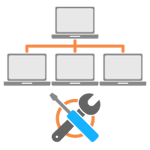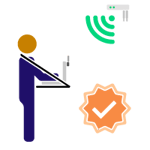 Overall, a WiFi project requires specialized skills, software, and equipment that a typical information technology (IT) team may not be familiar with. During the budgeting process, it is important to work with a WiFi specialist that can help fill in any knowledge or resource gaps in order to properly account for all costs.