Active WiFi Survey
An active WiFi survey is when a surveying device is connected to the WiFi network and records signal measurements based on the performance of the connection. Active surveys are used to troubleshoot WiFi networks. This type of survey also allows for various other metrics to be measured, such as ping round-trip-time (RTT), throughput using iPerf/iPerf2/iPerf3, and Internet upload/downloads.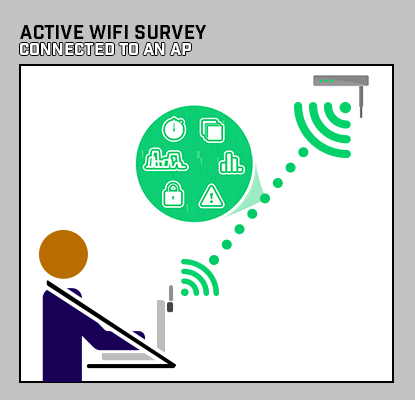 ---
Passive WiFi Survey
A passive WiFi survey is when the surveying device is not connected to any WiFi network and is only listening to the WiFi environment. Typically, the software used for these surveys is configured to scan specific channels and WiFi networks in order to measure signal strength and noise levels.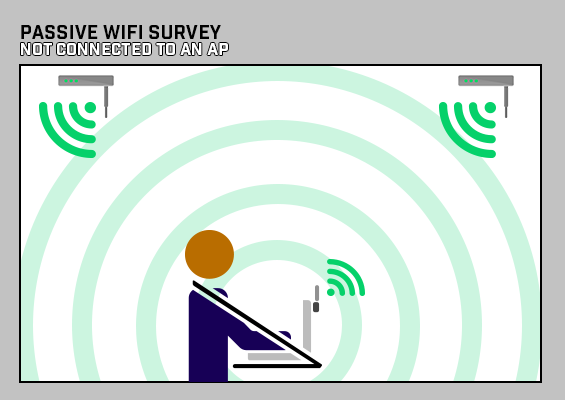 ---
What are they used for?
Active and passive surveys are used to collect WiFi information about a wireless environment to better understand where to strategically place access points (APs) during pre-deployment. Pre-deployment verifies the performance of a few APs before the entire network is installed. Additionally, active and passive surveys can be used during post-deployment as verification for a newly installed network. They are also used for periodic checks to ensure the network is still operating at the required level.