WiFi Scanner
WiFi Scanner for Windows is a software application developed by AccessAgility that provide real-time discovery, analysis, and performance testing of WiFi networks. The software runs on any Windows 10 based computer and leverages the built-in WiFi adapter or USB adapter for discovery and analysis of WiFi networks. WiFi Scanner was built to be a low cost tool accessible to anyone that needs a way to troubleshoot or optimize an existing WiFi Network.
WiFi Scanner and Remote Sensor Integration
Since version 2.2, WiFi Scanner for Windows can be used to turn any Linux device with a compatible WiFi adapter into a remote WiFi scanner / sensor. Armed with this information we started seeking out tools and solutions that we could integrate with WiFi Scanner. Our first two verified integrations were with the WLAN Pi Project and Raspberry Pi 3 and 4 hardware.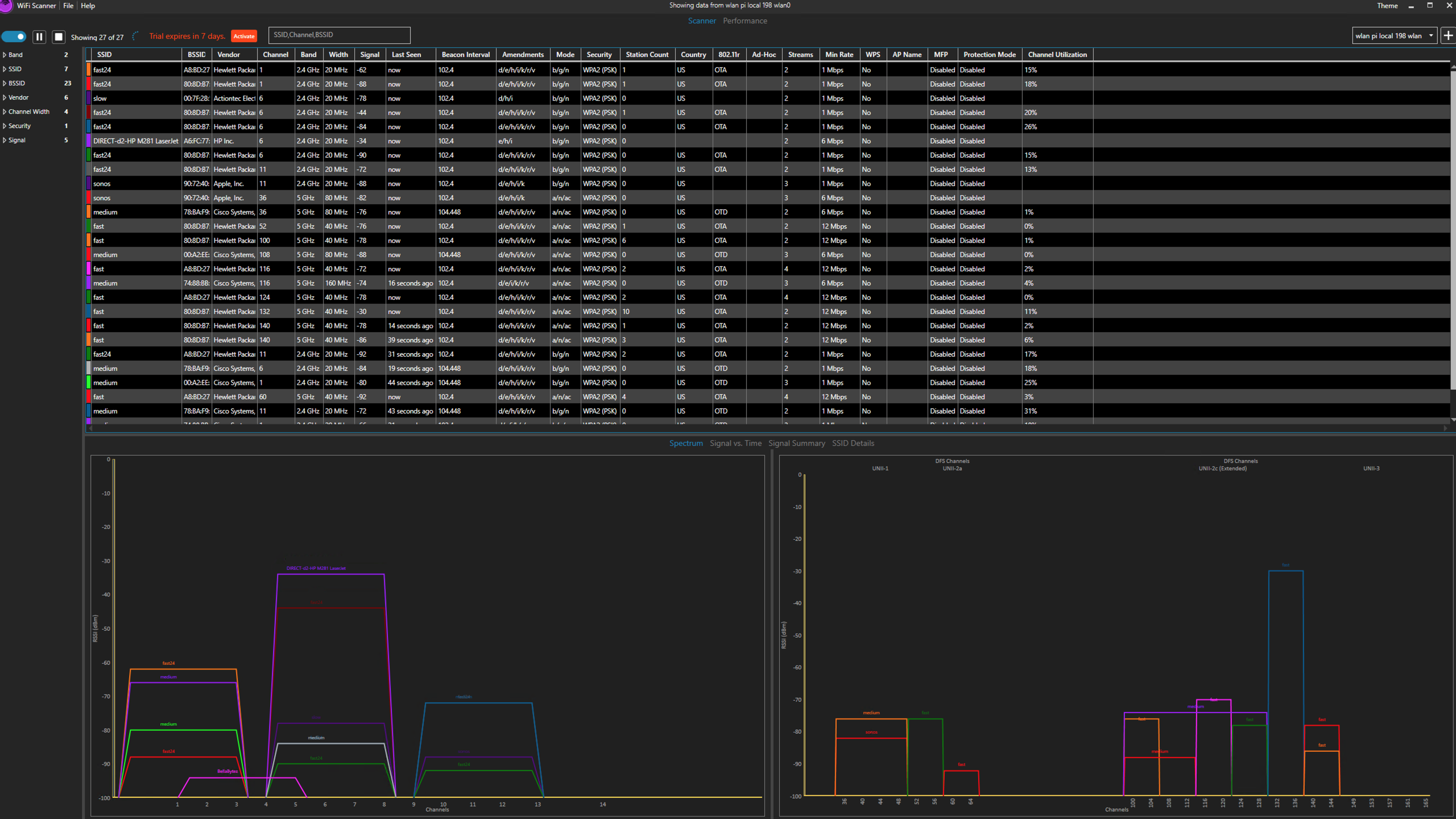 Our most recent verified remote sensor integration is with NetBeez. If you are an existing NetBeez customer check out this blog post about how to integrate NetBeez with WiFi Scanner. If you are not familiar with NetBeez continue reading.
NetBeez
NetBeez provides a 24x7 network monitoring solution to help understand network performance and connectivity issues. The solution has two core components - a sensor agent and a web based remote management dashboard. These agents can be remotely configured to conduct various active tests to better understand network connectivity and performance metrics.
NetBeez offers several hardware and software agent options to instrument networks and end user devices for testing purposes.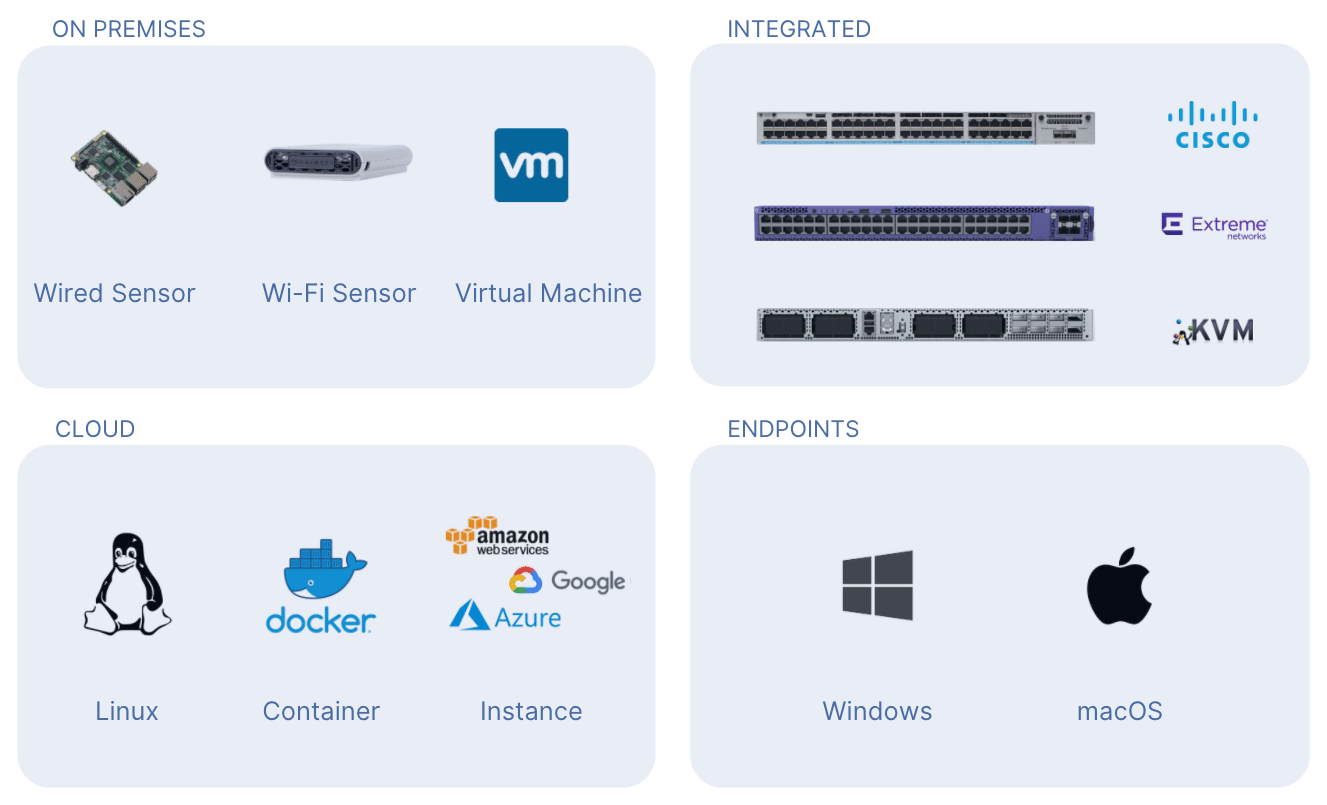 As WiFi deployments move from 802.11n to 11ac or the latest 11ax (WiFi 6 and WiFi 6E) technologies, many organizations are struggling to find tools to help employees and consultants design, diagnose, and manage these increasingly complex WiFi networks.
WiFi modeling/design and surveying tools have their purpose but are usually not ideal for post deployment troubleshooting and optimization.
A solution like NetBeez for 24x7 monitoring combined with a laptop based tool like WiFi Scanner for detailed local or remote information about the WiFi network is the right mix of tools.
Free 7-Day Trial of WiFi Scanner