WiFi Scanner now supports scanning with external network adapters. It's as easy as plugging in your adapter, opening up WiFi Scanner, and selecting the new device from the drop down menu in the top right.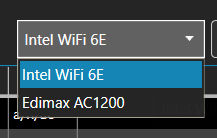 Benefits of external-device scanning include, but are not limited to:
Ability to scan using the latest wireless technology when upgrading your device's internal wireless cards is not an option

Ability to use wireless adapters with high gain and directional antennas

Connect to the internet using one network interface and perform scanning with another
You might notice that your options are named differently - maybe something like "Wi-Fi 4". You can rename all your wireless adapters by following the steps below:
1. Open "Control Panel" and select "Network and Internet"

2. Click on "View network status and tasks".

3. Click "change adapter settings"

4. Finally, right click on the on the adapter you wish to rename and select "Rename".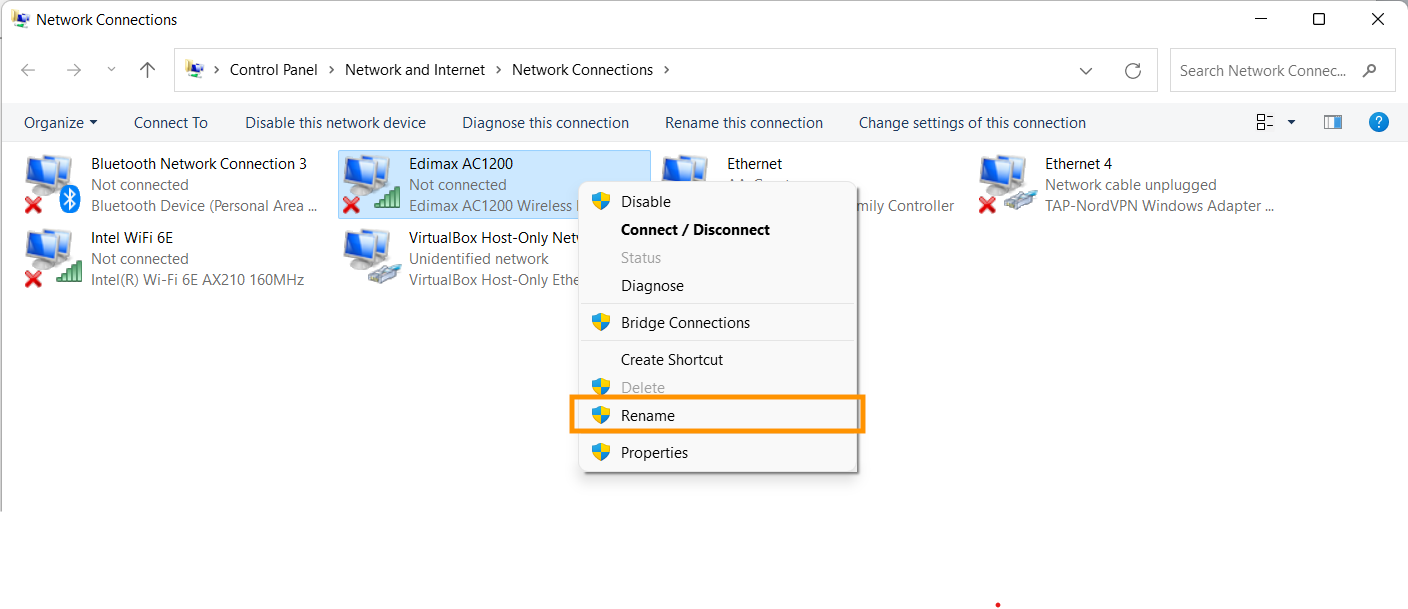 To see these changes reflected in WiFi Scanner, simply close and reopen the app after renaming your adapters.
Note about USB-3 and 2.4 GHz
If you plan to use a USB-3 powered external adapter, be aware that there are known interference issues with USB-3 and the 2.4 GHz wireless band. This is not an issue with WiFi Scanner, but a limitation of USB and wireless technology. You may notice signal inconsistencies when scanning.
Want to give WiFi Scanner a try? Click the link below to get started for free.