With the introduction of Wi-Fi 6E and 6 GHz WiFi came several new networking practices that are key to the optimal functionality of 6 GHz WiFi. One of these is the use of Preferred Scanning Channels.
For in-band discovery, or communication between clients and APs both on 6 GHz, every fourth 20-MHz wide channel is dedicated to sending/receiving/scanning for probe requests. The full list of PSCs is: 5, 21, 37, 53, 69, 85, 101, 117, 133, 149, 165, 181, 197, 213, and 229.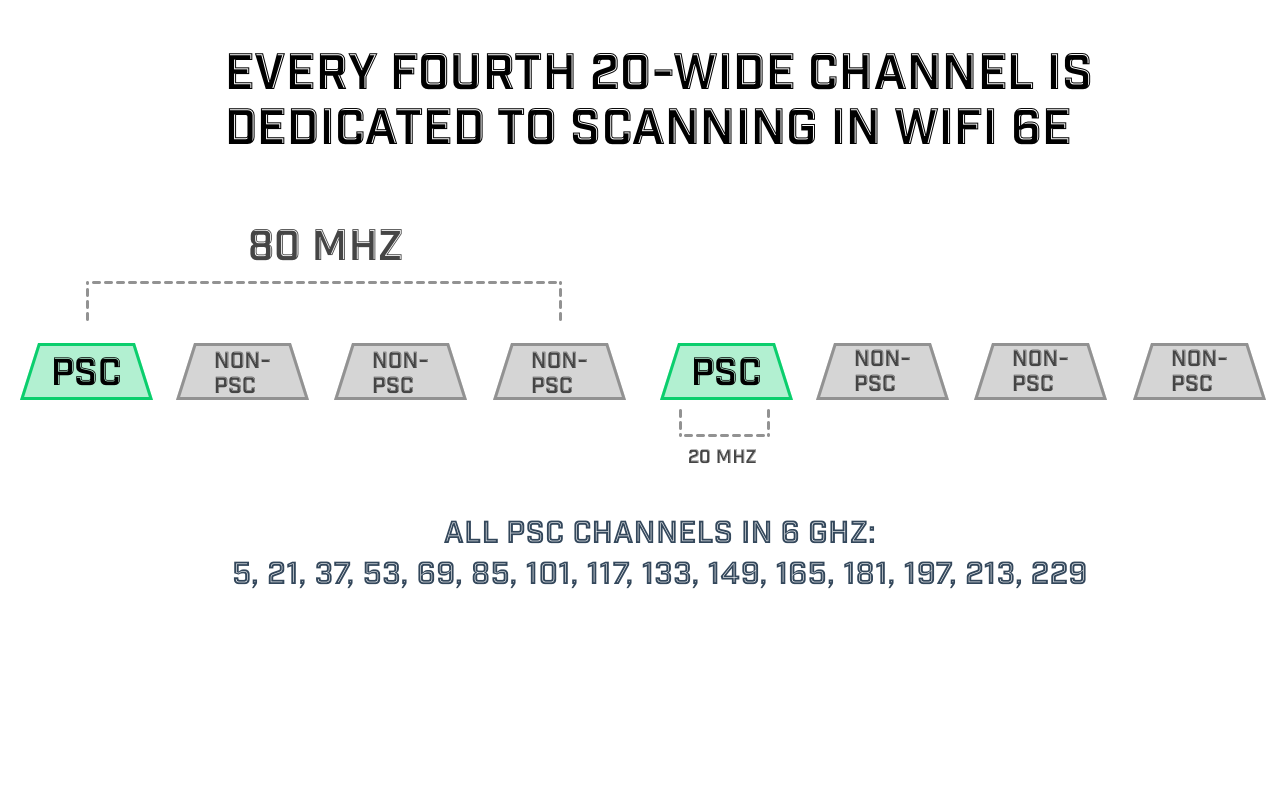 Read more about discovery and channel scanning here.
Already working with 6 GHz networking? For 7 days try out our Wi-Fi 6E-compatible scanning tool, WiFi Scanner for Windows at the link below.