If you are like me, then you love to tinker with hardware. Whether it is a desktop or a mobile device, I am always looking to explore and experiment with new technology. One of the best things about Linux is the ability to use powerful tools free of charge. If you are a Linux user like myself, then you already know that there are many different types of software available for almost any task.

The one area where I have always found Linux to be lacking is a solid WiFi Scanner similar to what is available for Windows, Mac OS, Android and even Apple's iOS. I think the main reason is that the user base on Linux is not large enough for organizations to invest in creating a high end native Linux WiFi scanner.
This is one of the reasons we created a way for users of Linux devices to be able to leverage our Windows WiFi Scanner to remotely connect to Linux devices for WiFi Scanning. We think this is a good compromise between getting scanner data based on how the Linux devices see it versus creating a native Linux WiFi scanner.
Other Linux WiFi Scanner options below based on my research. As you can see the user interfaces are not as high quality as what you find on other operating systems and the features of each app are limited.

LinSSID – A Graphical WiFi Scanner for Linux
LinSSID is a graphical WiFi scanner for Linux, and is available in several flavors. For my needs, I chose the Graphical version: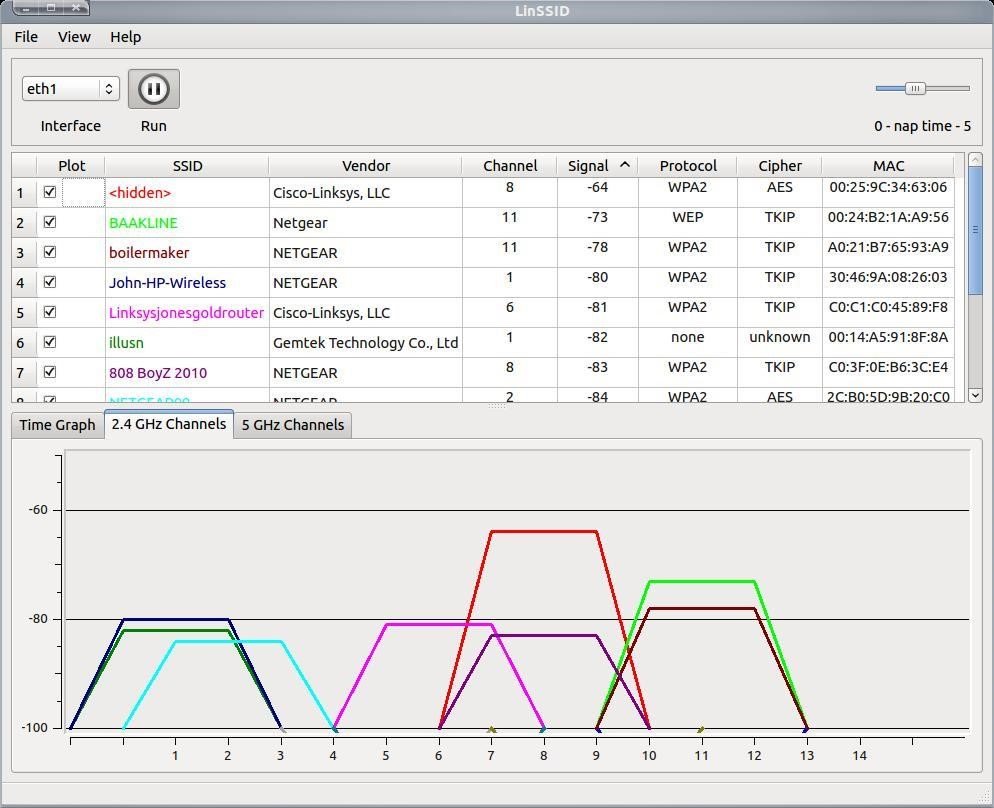 The LinSSID interface is built using HTML5 and CSS3 technology. The interface looks great, simple to use and opens quickly. Although you can scan as many networks as you like, for this review I'll focus on the Auto-Scan feature that will scan all wireless SSIDs that it can find and then present them to you in a new tab so that you can manually perform any necessary scans. Once your scans are complete, your network information along with the identified devices are saved into text files located in the "/home/$USER/.essid" directory.

HORST - Highly Optimized Radio Scanning Tool
This next option is Horst. It is a free, command-line interface lightweight IEEE 802.11 WLAN analyzer with a text user interface. Horst can be used on any wireless LAN interface which supports monitor mode.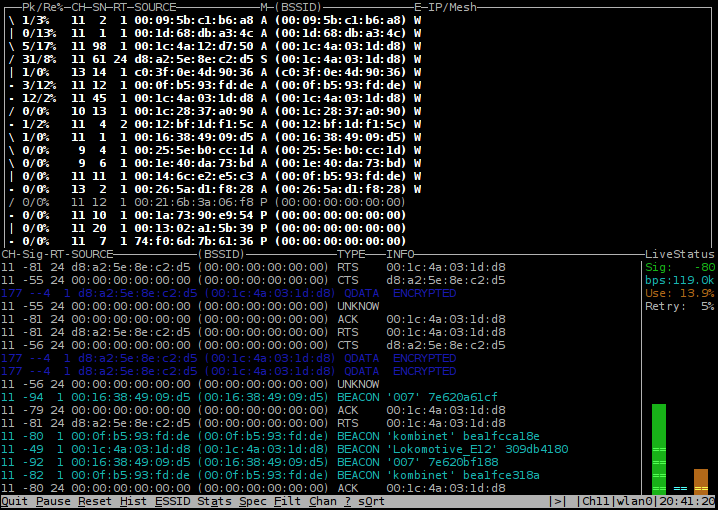 Kismet
Kismet is another graphical WiFi scanner for Linux. Kismet works similar to the other two tools mentioned here and it also has a chart page, but one additional feature that makes Kismet stand out is that you can compare your scans with another of your choice and add notes to the comparison.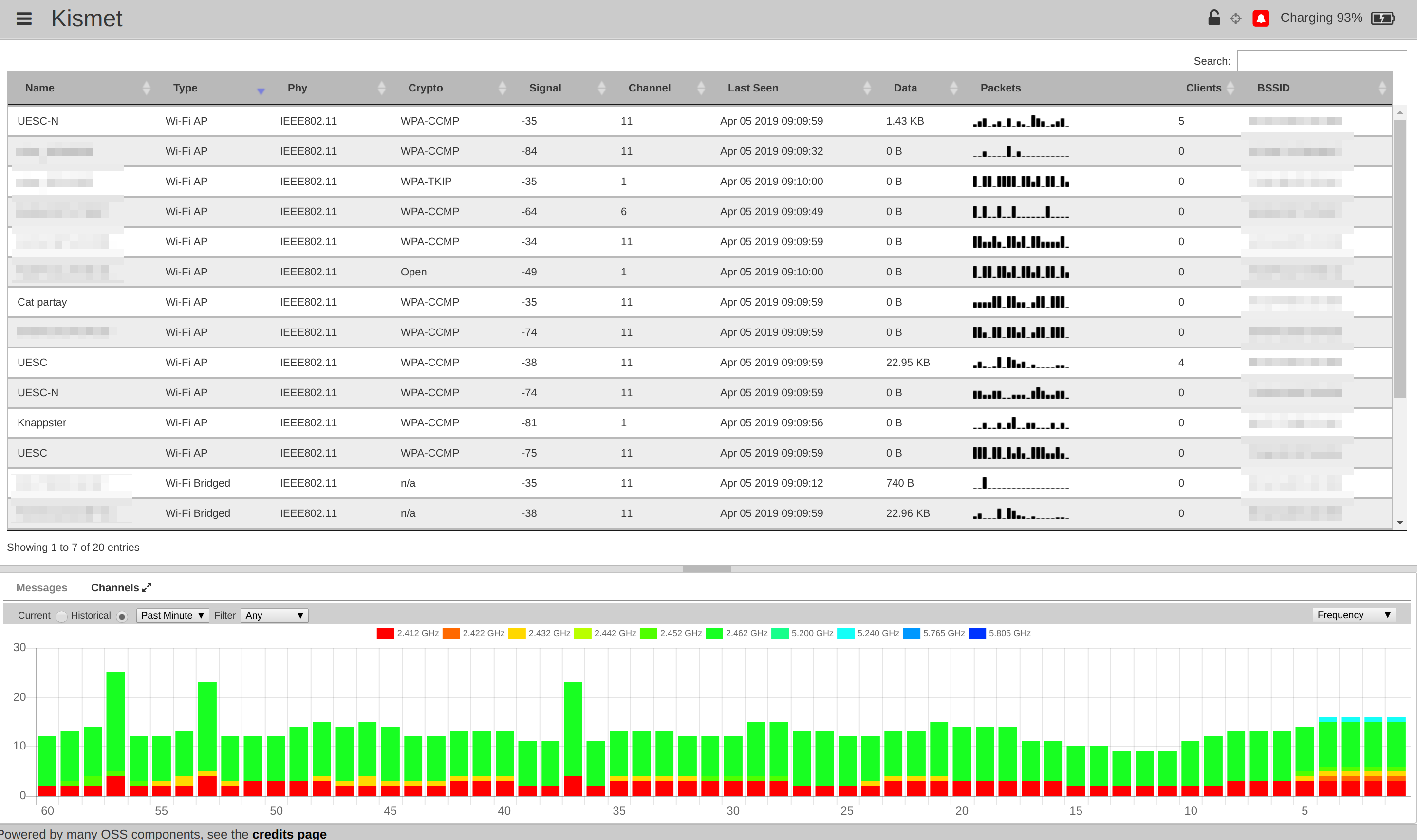 The Kismet interface looks great, but I found it difficult to use the full potential due to its lack of auto-scanning feature that would help me automate my wireless network scans. Once I start a network scan, all that it seems to do is present me with a list of networks, with the option to view each one. To make it easier for me to compare scans, I would like it if the automatic comparison was added into this tool.

Wavemon
The last graphical WiFi scanner that I examined is Wavemon. If you are looking for an interface that looks a lot like the Windows utility of the same name, then this is the interface for you.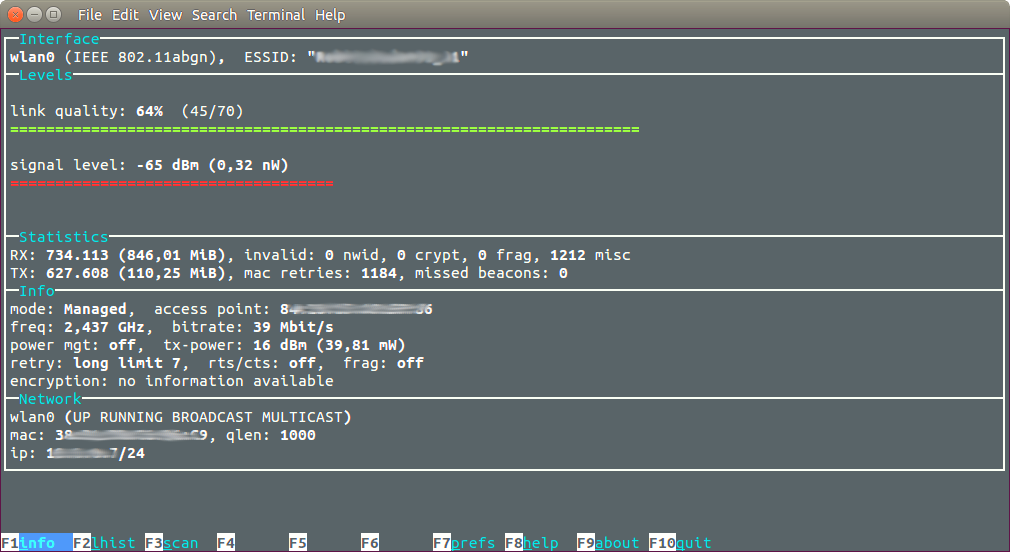 Once Wavemon was installed, it was easy to set up and get started. By default, you have two options: Scanning for networks and viewing the settings of your wireless device that will be used during these scans. To add scans to your interface tab, simply click on one of your network connections and select "Start Scan." The scan window will open, and you can perform manual scans while Wavemon monitors these connections. Once you are finished scanning, the interface will show all of the detected networks with their associated statistics.