The Internet of Things has become so increasingly common that it has started to influence the way in which we live, work, and communicate with the people and things around us. By adding smart technologies to devices, machines, and buildings, we have managed to connect physical objects to wireless networks in order to control and monitor them.
While this concept is slowly being introduced in homes, the Internet of Things is becoming commonplace within industries utilizing logistics and warehouses. With all the people, machines, and intricacies associated with these operations, IoT has made it possible to monitor assets in real time, measure their performance, and track their current status.
---
Logistics
From handheld scanners to sensors tracking delivery truck performance, logistics was one of the first industries to incorporate IoT technologies into its operation. It has paved the way for businesses to automate certain processes, improve quality and predictability, and lower costs. Adding IoT to logistics has led to the connectivity of all supply chain components in order to gather and analyze data at various stages of the process.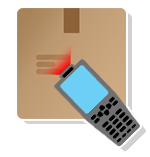 IoT in logistics focuses on sensing and sense making. Sensing is using different technologies to monitor all the various assets within a supply chain. Sense making takes the data from sensing and provides specific insights that are then able to drive new solutions. Being able to analyze and apply this data allows for greater improvement opportunities.
The Internet of Things has benefited the world of logistics operations in several different ways by improving operational efficiency, safety and security, customer experience, and creating new business models. Simply put, it has improved how people, systems, and assets all work together. With all the moving parts and people, this has become especially true for warehousing operations.
---
Warehouses
Warehouses have always been used for storing various kinds of supply chain goods. With the advancements in technology and incorporating IoT into these spaces, warehouses now operate in a technology-driven environment that ensures that the stored goods can be retrieved, processed, and delivered as quickly as possible. Warehouses use smart-inventory management and damage detection to easily inventory incoming shipments.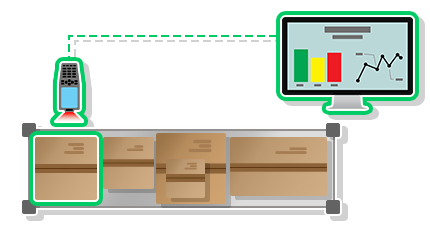 Since everything is monitored through applications, IoT has provided managers with instant insight into how effectively assets are being utilized. Inventory sensors and tags allow for real-time visibility and inventory control. Real time visibility monitors the exact location of any item and prevents inventory from getting misplaced. Sensors also help to automatically and accurately update the stock levels of warehouse inventory.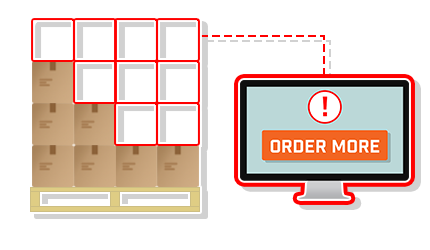 Applying IoT to warehousing operations has also improved overall safety. Part of connecting warehouse assets means placing sensors and cameras on various machines, including forklifts and sorting machines, in order to track and measure the use of the machines. The machine's data is then analyzed in order to predict any maintenance that might be needed. Monitoring the usage of these machines, conducting regular preventative maintenance checks, and installing cameras are all ways that warehouses have been able to improved safety conditions.
Despite already being in homes and businesses, IoT is just getting started. It is estimated that while only one percent (roughly 15 billion) of all physical objects that could be connected currently are, more than 50 billion devices will be able to connect to the internet in the next few years. Whether it is by phone, scanner, or a wearable device, everyone will be able to tap into the connected ecosystem around them. By adding IoT to business operations, more and more industries are beginning to leverage IoT in order to easily capture data while also increasing efficiency, safety, and security.