Do you want to have your laptop automatically disable WiFi when you plug in an ethernet cable?
There are a few options. You can dig through Windows settings and Registry Editor, but that not only takes time, it isn't very reliable. On macOS, this option doesn't exist at all.
Try BridgeChecker, a lightweight app for Windows and macOS that automatically disables your computer's wireless card when connected to a wired LAN 100% of the time.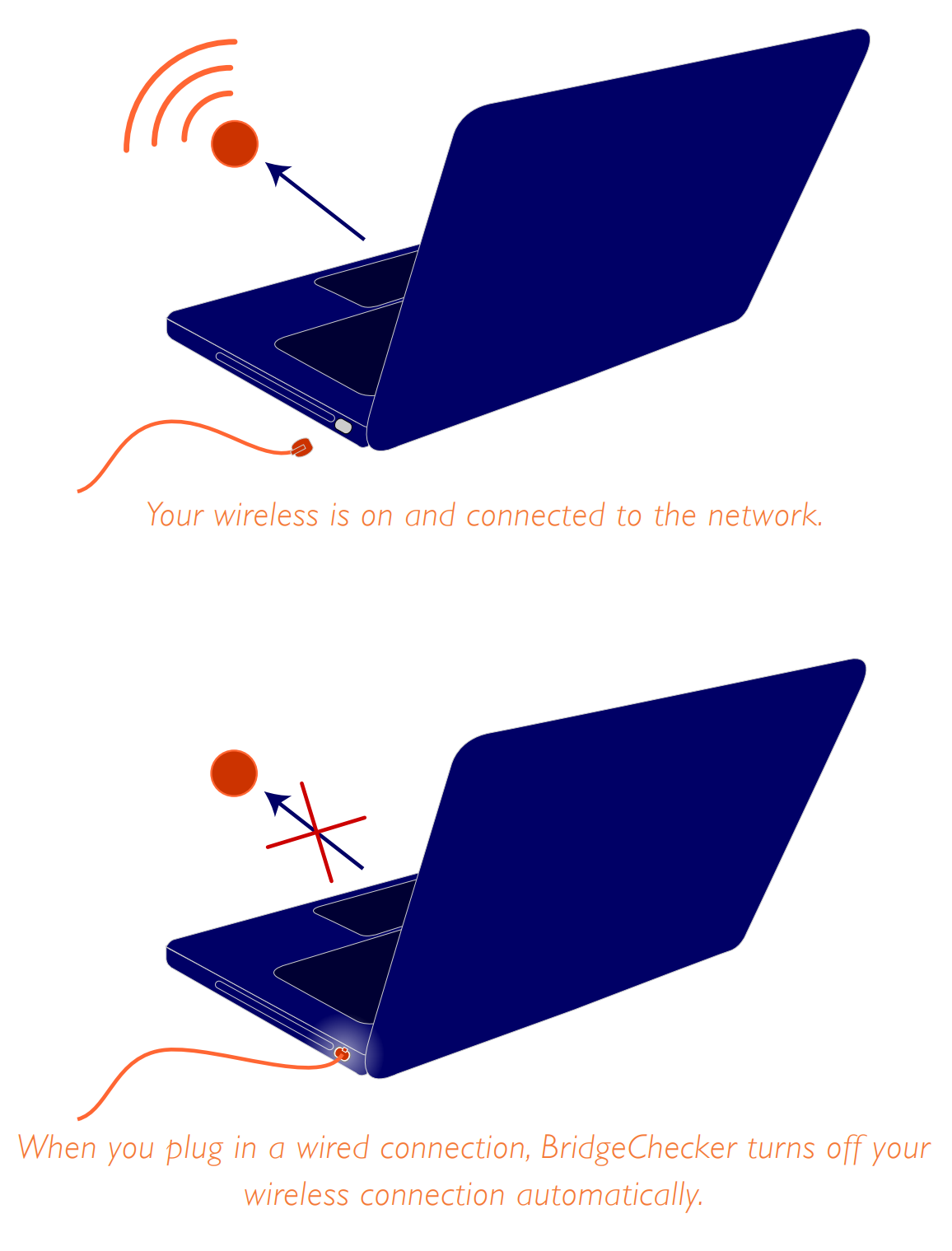 BridgeChecker offers several additional options. You can configure exactly what network devices are turned off when ethernet is connected and which ones aren't. You can prevent new USB wireless adapters from making changes to your computer, prevent bridged networks and wireless intrusion by eliminating dual-homed devices. And you can lock all of these settings with a password.
Try BridgeChecker for Windows for free today at the link below.