Results
All completed tests will be listed in the Results section, the most recently completed at the top. Tests that were combined with the white circle, or run from My Tests will be grouped together so that users can view their results at the same time.
Test Name
Bandwidth
Total
Duration
SSID
Time and Date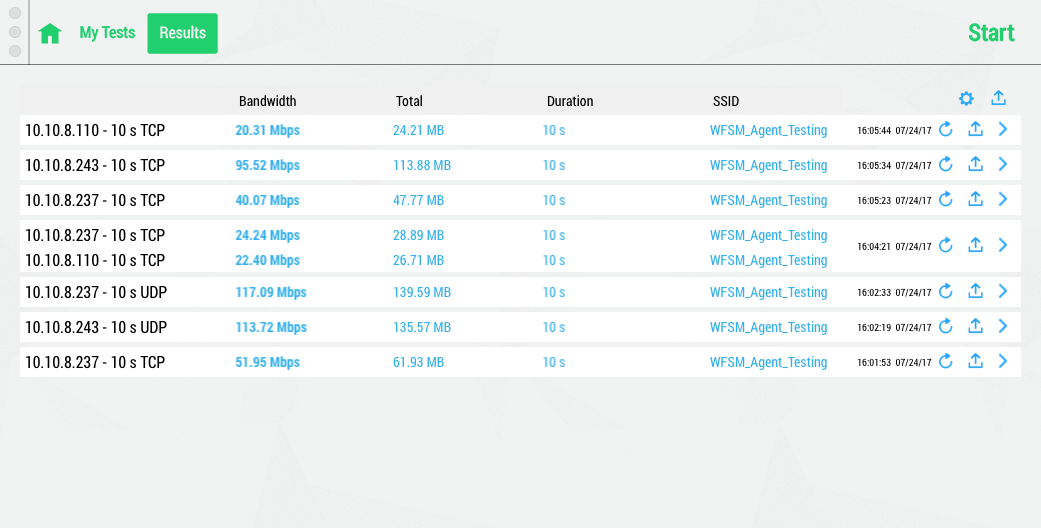 Clicking on a row or the More Arrow allows users to see more test information, including interval information. From this screen, users can also see the results of a specific test in a graphical format.
Interval
Trasnfer Amount
Bandwidth
Jitter (UDP only)
Lost /Total Datagrams (UDP only)
Test Name (with whichever iPerf version is set in preferences)
Time and Date of Test
Source (Device running WiFiPerf Pro)

IP Address
Connected SSID
Connected BSSID

Target Server

Target Server Name
IP Address
Connected SSID
Connected BSSID

Settings

Test Direction
Test Type
Test Duration/Data Amount (Interval Setting)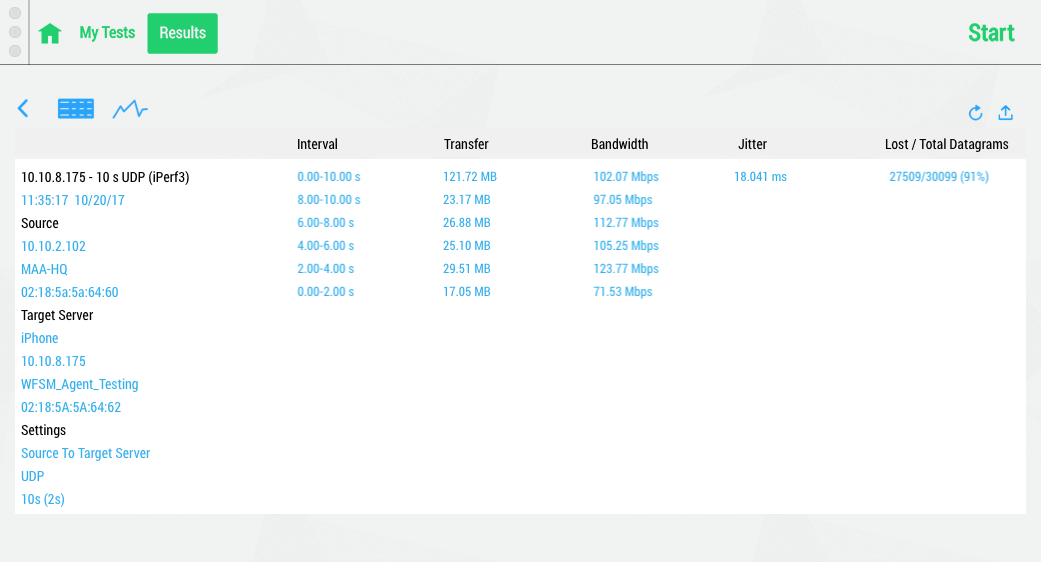 The Graph view plots all the intervals for easy viewing. Hover over the line at different intervals to reveal the specific results for that interval. From here users can also rerun tests and export results.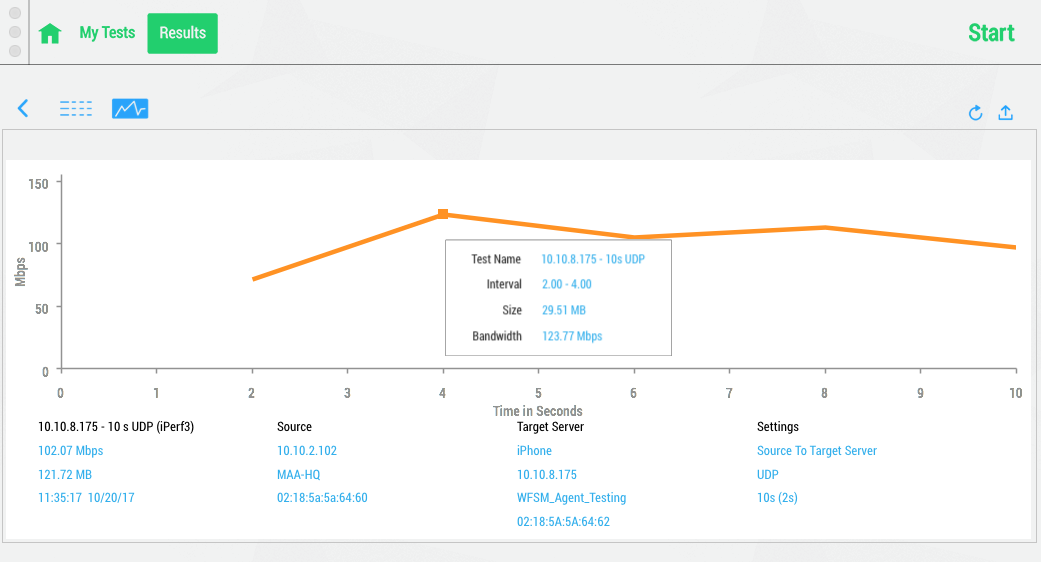 Users can Drag and Drop the graphs into Files, Word docs, or Emails for quick and easy transfers of graph results.
Rerun test allows the user to quickly rerun a specific test.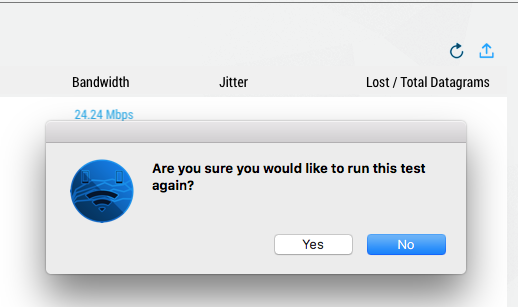 Edit cog allows users to delete test results individualy or all at once.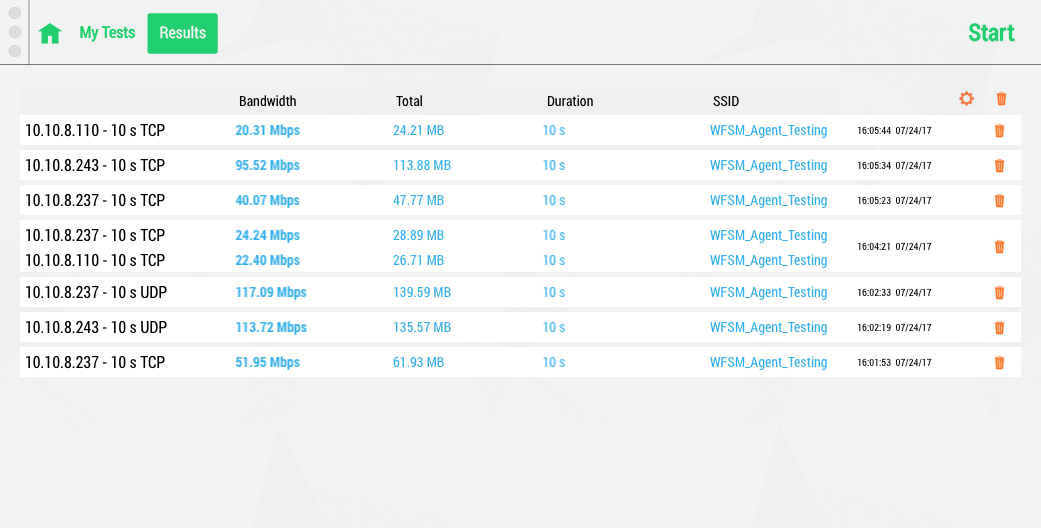 Export allows the user to export the results into a CSV file.