Data Analytics and AI for Federal Agencies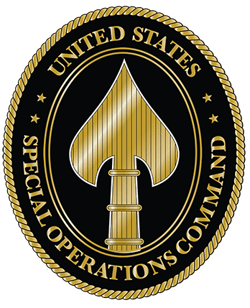 For the private sector, the growth, maturation and application of data analytics and artificial intelligence (AI) have driven innovation. This has resulted in solutions that have helped to improve efficiencies in everything from optimizing supply chains to accelerating drug development to creating personalized customer experiences and much more.

Unfortunately, the federal government and many of its agencies are just beginning to take advantage of the benefits that data, analytics and AI can deliver. This inability to innovate is largely due to aging technology investments, resulting in a sprawl of legacy systems siloed by agencies and departments.

Additionally, the government is one of the largest employers in the world, which introduces significant complexity, operational inefficiencies and a lack of transparency that limit the ability of its agencies to leverage the data at their disposal for even basic analytics.
Data analytics and artificial intelligence (AI) are transforming the way government agencies make and act on decisions, which can have far-reaching impacts on citizens. This is why it's so important for government organizations to modernize their data analytics and warehousing capabilities.
We believe that federal agencies should be empowered to achieve their mission objectives by unlocking their data's full potential. We partner with leading technology vendors that enable agencies to bring together all types of data from disparate formats, geographies and sources in order to develop insights and make impactful business decisions across the agency.
Fortunately, from the Federal Data Strategy to the AI Executive Order, it's clear that the U.S. federal government is now focused on modernizing its data analytics and warehousing capabilities.
Examples of the federal government leveraging Artificial Intelligence and Machine Learning in real world situations are below.
Eliminate fraud from the Medicaid system
Reduce the chance of active shooters
Reduce veteran suicides
Ensure the equitable rollout of the COVID vaccine
Help evacuate and place Afghan refugees
Expedite visa and naturalization processing
AccessAgility is on the front lines of this type of work. Our existing relationship with the US government has allowed us to bring Databricks and other IT products and services to multiple government agencies. We're always looking to bring more service providers to the table. Want to work with us? Reach out here.