Overview
AccessAgility is a prime contractor holder of the Seaport-e contract. AccessAgility supports the activities, technical capabilities, and provides professional services to the Navy and Marine Corps. We respond to task orders issued by the Naval Sea Systems Command, Naval Air Systems Command, Space and Naval Warfare Systems Command, Naval Supply Systems Command, Military Sealift Command, Naval Facilities Command, Strategic Systems Programs, Office of Naval Research, and the United States Marine Corps.
AccessAgility fulfills the following Functional Areas:
Software Engineering, Development, Programming, and Network Support
Information System (IS) Development, Information Assurance (IA), and Information Technology (IT) Support
Program Support
AccessAgility performs work in Zone 2 – the National Capital Region.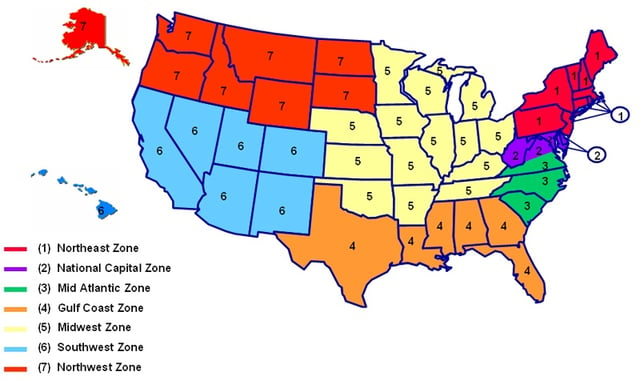 Task Orders
Pending...
Team Members
If you are interested in teaming with us on Seaport-e, please email
info@accessagility.com
.
The following Functional Areas are being fulfilled by AccessAgility:
Software Engineering, Development, Programming, and Network Support
Requirements Analysis
Software Design
Software Development
Software Testing
Software Maintenance
Commercial Off-The-Shelf (COTS) Solutions
Product Support Services
Information System (IS) Development, Information Assurance (IA), and Information Technology (IT) Support
Security Assessment
Consulting Services
Network Assessment
Project Management
Network Design
Site Survey
Network Certification
Product Evaluation and Recommendation
Documentation
Program Support
Organization
Staffing
Value Engineering
Communication
Risk Anticipation and Mitigation
Approach to Budgets and Cost
Project Coordination and Facilitation
Inventory Management
Point of Contact for customer satisfaction with services performed:
Zaib Kaleem
8601 Westwood Center Drive, Suite 250
Vienna, VA 22182
P: 703-870-3949 ext. 140
F: 703-870-3779
E: seaport@accessagility.com
Our Quality Assurance Program
| AccessAgility Ensures | Quality Practices |
| --- | --- |
| Timeliness | Through rigorous training and management oversight, our administrative and billing staff will fulfill orders expeditiously and ensure prompt payment to Seaport-e. |
| Completeness | Each specific mission is compatible with Seaport-e requirements. |
| Accuracy | Our marketing material, database, website and online dashboard, as well as supplemental product information, are accurate in technical content. We will review our information on a regular basis and immediately correct any flaws or unclear statements. |
| Clarity | Information and documentation is clear and concise. To make things easy for the Government end-user, we will eliminate jargon and complexities as much as possible and strive to be direct in all communications and documentation. |
| Responsiveness | We will respond to accelerated needs from Seaport-e PMO, if required, and immediately mitigate risks when they arise. We will likewise strive to quickly fulfill orders and customer requests for support and will alert Seaport-e PMO if we encounter difficulty. |
| Courtesy | The AccessAgility Team conducts itself in a professional manner, treating associates and customers with courtesy and respect. We use the highest ethical standards to produce quality products, adhere scrupulously to Government and contract requirements, and behave professionally when dealing with the Seaport-e PMO, teaming partners, and customers during sales, service, and installation calls. |
| Customer Focus | We exceed Government expectations because we maintain a customer focus. Our goal is to enable more efficient use of Government IT systems through efficiency and inoperability, saving the Government money, while enabling innovation and ease of use for end-user customers. |
| Communication | Through regular updates, continual communication via telephone, email, and through our online dashboard and regular Program Manager meetings, we discuss changes and improvements to our Seaport-e contract with the COR. Our communications with end user customers will be helpful, professional, and we will always ensure they are satisfied and fully enabled to use the products they purchase. |